October 30, 2020
In our last beard article we discussed how to identify your face shape and which beard style is best for you. In honor of No-Shave November, let's discuss some easy tips on how to help your beard grow!!
Every beard grows in differently on each person and the key to success is to let it grow and resist the urge to trim or shape your facial hair as it grows. All beards have a terminal length, your beard length is determined by your genetics and will not grow past that determined length which is usually achieved after 2 years of growing. Facial hair grows in phases. The anagen phase is the growth stage, as the growth starts to slow down it enters the catagen phase and the growth stops as it enters the telogen phase when your beard life is done, and it starts all over again… the beard circle of life.
As your beard grows and evolves you will need to conquer some facial hair phases in the weeks to come. #beardgoals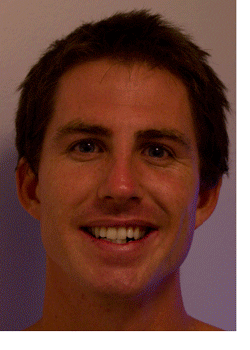 Facial Hair Growth Phases
Weeks 1-2: Your stubble will be fully grown in and you will be able to see your beard outline and where you may have areas that are sparse. Control your urge to manscape!
All that is needed is some gentle shaping. Don't be discouraged if you see some sparse areas, keep in mind that you can grow your whiskers longer around those areas to fill them in if your goal is to have a full beard.
Weeks 2-5: Your beard will start to feel itchy for a few weeks and you may be tempted to shave it off. STOP! Put down the razor and pick up some beard oil. The best way to stop the itch is to use a beard oil.
Your facial skin is adjusting to your beard and your whiskers are taking the natural oil away from your skin. Beard oil helps with the oil imbalance plus it will keep your beard soft and smelling fresh. It is recommended to use beard oil daily along with beard wash and conditioner to keep your beard healthy.
Weeks 5-8: Your beard is filling in and looking a little untamed. Resist the urge to do any major trimming or shaping. Instead invest in a quality beard comb and brush. These tools are priceless and will be an investment well spent to protect your beard and keep it looking it's best.
Use the comb and brush to start training your whiskers as they morph into your dream beard. Some rogue whiskers may need a little more coiffing which can be easily done with a small round brush and a blow dryer. Always, always use a medium heat setting and keep the blow-dryer at least 8-12 inches away from your face. Focus on blowing your whiskers down and under for a more polished debonair look.
Experiment with different beard grooming products such as wax and balms before and after you blow dry until you achieve shameless beard perfection.
Weeks 8+: Your beard should be epic now and will continue to grow longer and become more majestic. Now you are ready for a proper trim to shape up the style and remove any split or frizzy ends. Your mustache should almost be fully grown in as it usually doesn't grow past your lower lip. Your cheek area takes the longest to fill in and will not grow as long as your chin and upper neck
The last step is to show off your new life changing look, for you have conquered the beard grow out! Welcome to the Beard Brotherhood. If you have friends who want to try out a beard and may need a little extra incentive share with them "Movember" https://us.movember.com/, the world's largest men's health awareness event dedicated to raising awareness and funds for men's health by growing facial hair. It's the perfect inspiration to grow an Awe-Inspiring Beard!
We'd love to see how those beards are coming along. Tag us in your progress pics on Instagram @colorandco.